Are you wondering why your website isn't attracting visitors? Just because you have a website does not guarantee that your target clients will find it.
Website traffic is vital for every business with an online presence; the more visitors you have, the more possibilities you have to make your brand recognized, build relationships, and eventually sell your service or product. This is why a sudden decline in search engine traffic is a frightening possibility, since it inevitably leads to company losses and lesser income.
There are numerous probable reasons why traffic to your website has been falling, including a technical issue, a recent website redesign, a Google algorithm update, or bad SEO.
You're not promoting your website.
Organic search engine optimization, email marketing, and social network engagement may all help generate visitors to a website, but if you want to see results quickly, you'll need to invest in search engine marketing.
For example, if the majority of your visitors come from Facebook and Instagram, advertising on those platforms might considerably improve your traffic. Prioritize this portion of your marketing spend in order to increase your numbers.
Your website is HTTP, rather than HTTPS.
An insecure website may potentially see a big (and permanent) decline in visitors.
Because online security is critical, most websites employ Secure HyperText Transfer Protocol (HTTPS). HTTPS, as opposed to HTTP, encrypts and securely transports user data such as credit card information.
Google said in 2014 that HTTPS will be included as a minor ranking indication in its search engine algorithm. However, in the years afterwards, cybersecurity has grown crucial, which is why Internet browsers, such as Google Chrome, now notify users when they visit a site that utilizes HTTP vs HTTPS.
The full-page message prevents a visitor from accessing your site and encourages them to "Return to Safety." Even if a person decides to visit your website, their browser will notify them that it is insecure.
As a result, a website that uses HTTP rather than HTTPS may incur not just lower website traffic but also lower sales. If a user discovers that your site is insecure, they will be hesitant to make an online transaction.
Outdated keywords
A stale keyword approach might also result in a gradual, constant, and consistent reduction in traffic.
Companies who notice a gradual drop in website traffic should reconsider their keyword approach. Even if you don't have an SEO keyword plan, it's critical to analyze your content and how it ranks in search results.
This is due to the fact that individuals (and their search patterns) change.
If your business does not adapt to developments in your sector, you risk losing critical internet visitors. This is due to the fact that your site's content will not appear relevant or beneficial to search engines or users, which may result in lower ranks in search results.
No idea where your visitors come from
Use analytics tools (such as Google Analytics) to measure how users arrive at your website.
For example, people might find you through organic search results, paid adverts, or by entering in your URL (this is known as direct traffic). Do more of what works well, and you'll see your website traffic rise.
Website taking too long to load.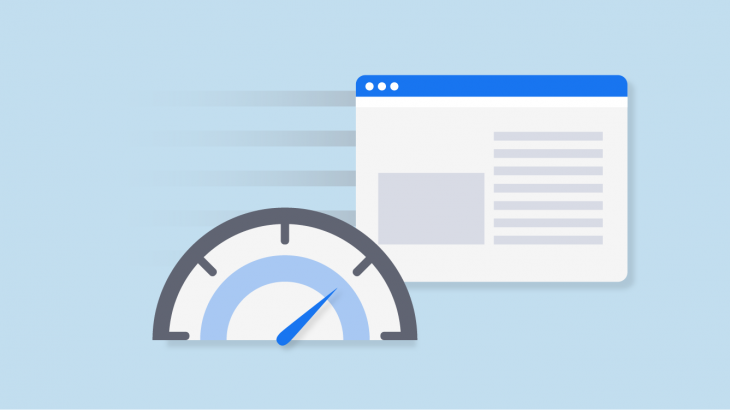 People may come across a link to your website online, but if it doesn't load quickly a matter of seconds when they click on it, they won't bother waiting.
Your website host, the amount and size of pictures you use, and a variety of technical concerns can all have an impact on the loading speed of your site. If your website is sluggish, it is worthwhile to get assistance from website specialists to speed things up.
Poor content quality
These days, your target clients have high expectations for websites. Customers will visit your site once but will not return if the graphics are of low quality and the material is filled with misspellings.
If you're utilizing content marketing to drive traffic to your website, make sure the material is also of high quality.
Not mobile friendly
According to Adobe Analytics, Cyber Monday 2020 is predicted to generate $12.7 billion in online sales. You won't receive many visitors if your site doesn't load promptly and perform smoothly on a smartphone.
Furthermore, Google now promotes mobile-friendly websites in search engine rankings. The website design specialists at Web.com can construct a site that looks fantastic on any mobile device.
Worldwide Traffic
While there are several causes for this, ranging from server difficulties to traffic sources and even something as basic as faulty tracking, checking the regional distribution of the traffic may be beneficial.
Most applications and websites now have worldwide traffic. Government-level blocking or filtering can cause gradual to abrupt drops in traffic from emerging countries, depending on how sophisticated they are at recognizing IPs.
Information about Meta
In order to rank you, Google extracts keyword information from your website's meta information. First, see whether someone has mistakenly deleted their meta information (it happens a lot).
If the meta data is correct, check Google Analytics to verify if the decline was organic, sponsored, or social. Check your AdWords campaign if it's paid. Check your robots.txt, sitemap.xml, SSL, and other settings if it's organic.