For current web designers, it is difficult to comprehend what the web design profession was like in the past. The Internet and websites as we know them today did not exist 25 years ago.
As a web designer, you must understand the history of web design in order to understand how this amazing area has developed into the industry that it is today.
This article will examine how the area of web design has changed over the last 25 years, beginning in 1990 and concluding in 2017. Let's get this party started!
1989
This was the very start of web design as we know it today. It was actually pitch black. The screens were black and white with a few monochrome pixels. Symbols and tabulation were used in design at the time.
1990-1994
The years between 1990 and 1994 can be considered the early days of the online age. Websites at the time simply comprised simple text. Websites did not begin to include graphics and text alongside each other until 1992.
Design Trends
Monitors only support 16 web safe colors in this day and age. Websites are heavily text-based, as the very first browsers, prior to 1993, only supported text.
Available Browsers
Netscape and Lynx were the only browsers available at the time (text only browser).
1990 – It's difficult to picture a world without HTML. This language, however, did not come to life until 1990. HTML was the first markup language used as the building blocks for web pages by early web developers in 1990.
1991 – Despite the fact that HTML was invented in 1990, the first website to use HTML was not established until 1991. Tim Berners-Lee is credited with developing the first HTML-based website.
1992 – Table-based web architecture was established. This new site design type swiftly dominates the Internet.
1993 – There were 600 active websites online by 1993, with over 10 million Internet users. The landing page was also invented in 1993. MTV was a pioneer in the use of this new website structure. The image below is of their first landing page.
1994 – The World Wide Web Consortium was formed to put in place a set of key concepts and components that would allow everyone to have uniform access to the Internet.
1995-1997
Web design has advanced once more in this era. There is an explosion of innovation, which opens up fascinating new opportunities for web designers and developers. These advancements resulted in some cluttered web designs that would be considered exceedingly unappealing by today's standards.
Design Trends
During this time, the number of web-safe colors increased to 256, and flashing adverts made their debut on the Internet. Simple serif typefaces also made their appearance during this time period, and many websites used bright 3D buttons.
Available Browsers
Opera 1.0 was introduced as a research product in 1994. Internet Explorer 1 and Internet Explorer 2 were not built and released until 1995. In 1996, Internet Explorer 3 was released, which allowed multimedia and JavaScript, as well as add-ons such as email. Netscape Navigator 3 was also introduced in 1996, and it once held more than 90% of the market share.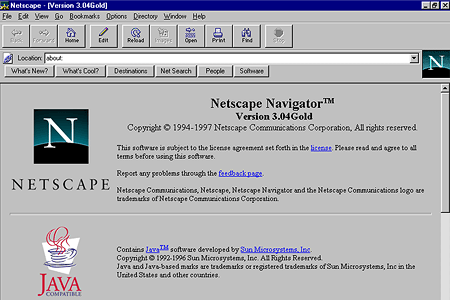 1995 – This year saw numerous new developments in the web design industry. First, PHP (personal home page) was introduced, allowing for the creation of basic online applications such as web forms. Ruby, a new programming language, was launched the same year. JavaScript was also included in Netscape Navigator 2.0B3, and Macromedia Shockwave was created to give animation and interaction to web pages.
1996 – The birth year of CSS, it introduced many new and interesting layout and design options to web designers. Flash was also released the same year, and was used to produce vector pictures, games, programs, and animations. Active Server Pages (ASP) were also included in the Windows NT 4.0 Option Pack in 1996.
Frames were also introduced in 1996, allowing users to show two or more web pages or media items side by side within the same browser window.
1997 – HTML 4.0 was released, and it was the first significant advancement in the language's history. The enhancements aided in the internationalization of the Internet by developing a Universal Character Set to facilitate Internet use throughout the world. This aided in the rise of Internet users to 100 million.
1998-2001
Websites continued to grow their content offerings during this time period, with a new effort focusing on how to organize and access this material. This age saw an increase in the importance of menus and navigation, while extravagant designs became more of a thing of the past. Ecommerce has also emerged as a viable option.
Design Trends
Menus and navigation were front and center throughout this time period. Because web designers noticed that many sites were overly congested, the industry as a whole began to gradually reduce the quantity of material on each page. Color designs emphasized dark and block-colored backgrounds, and gradients became a common design element.
Available Browsers
During this time period, there were few major launches of Internet browsers. Internet Explorer 5.0 was released in 1999, while Internet Explorer 6 was released in 1996.
1998 – PHP 3 is released in 1998, allowing web designers to develop dynamic web sites. This is the same year that Google is founded. The Internet would be irrevocably revolutionized with the launch of Google. CSS2 is published in 1998 as well.
1999 – With the release of CSS3, developers added enhancements to CSS2. CSS3 delivers new capabilities and features that will forever alter the face of online design and development. There were over 279 million active Internet users and over 2.2 million websites online by 1999.
2000 – Aside from the Y2K incident causing fear, the year 2000 was a terrific year for web design and development, as more and more businesses went online. PayPal, one of the major secure online payment solutions, began in the year 2000.
2002-2005
This epoch saw technological advancements that enabled web designers to include previously unheard-of volumes of animated material onto their sites. While Splash Pages and Flash were popular, there was a greater emphasis on website usability and functionality. Internet connections are quicker than ever before in this period, enabling for new design alternatives and multimedia material.
Design Trends
Splash Pages and Flash animation intro pages were popular. Websites with animated content were quietly incorporated. There was a stronger emphasis on readability and general functionality.
Available Browsers
In 2004, one of the biggest participants in the browser industry was introduced. You've probably heard of it. Does the name Firefox ring a bell? Firefox 1.0 was released in 2004. This new, cutting-edge browser was an open-source competitor to the cumbersome Internet Explorer.
2002 – Social media and blogging first appeared on the scene. WordPress, an open-source blogging system, is launched with MySpace, a social networking site.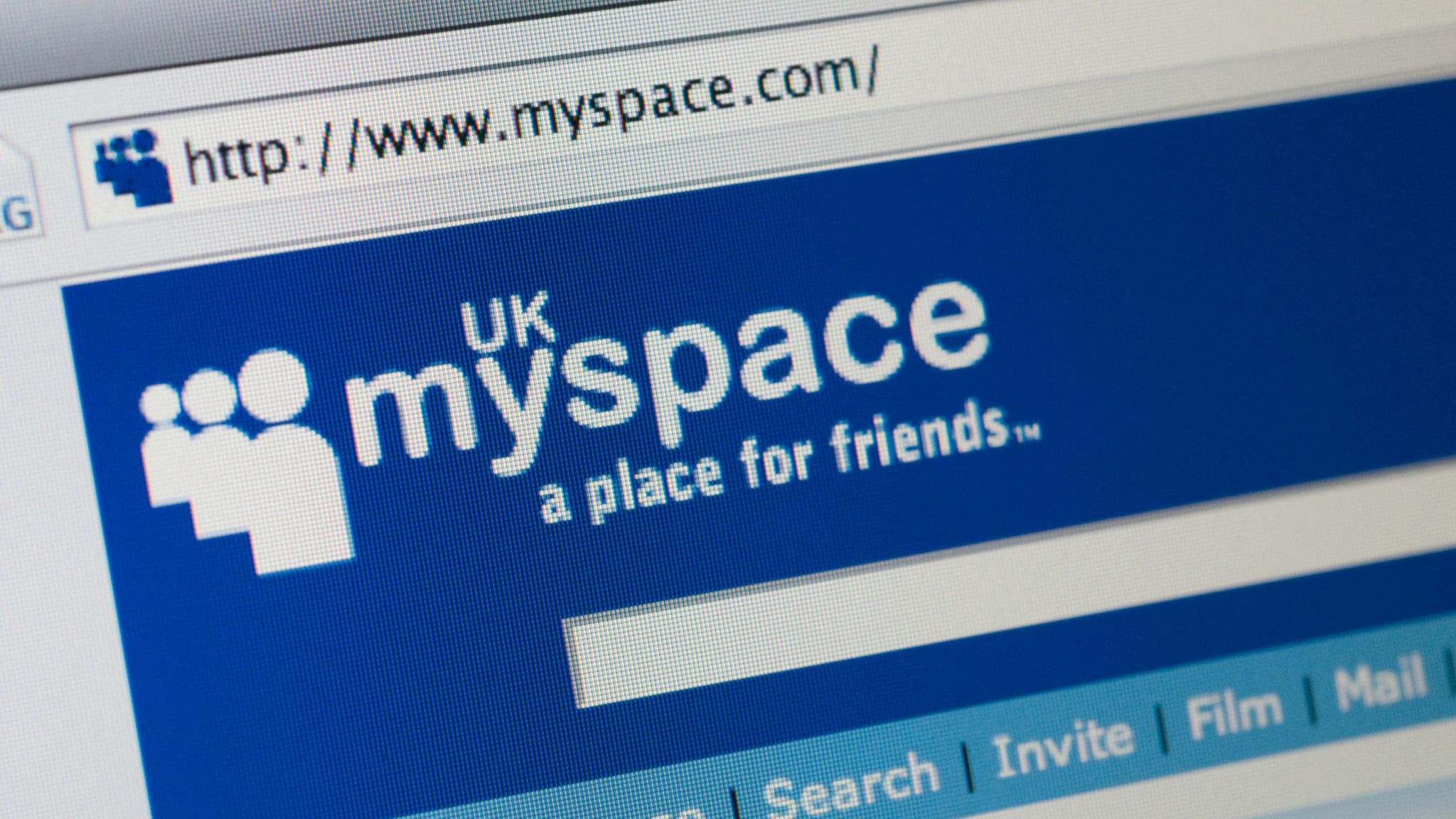 2003 – The birth year of Web 2.0. Web 2.0 ushered in the age of user-generated content in the form of blogs, social media, and wikis. There were over 782 million overall Internet users in 2003, with over 38 million websites online.
2005 – The world's second largest search engine was created in 2005. It's not Bing – It was YouTube. YouTube was created in 2005, allowing users to submit their own videos as well as view the videos of others. Google purchased YouTube in 2006, launching the Google empire.
2006-2009
With less focus on cartoons, this age was all in making items look like their real-world equivalents. Online video consumption is continuing to rise.
Design Trends
Scrolling patterns reigned supreme between 2006 and 2009. Stock photography became popular as a way for site designers to replace cartoon pictures with real-life analogues. Drop and shadow methods have also grown in prominence.
Available Browsers
During this period, several important participants in the Browser market were launched. Safari launched the first mobile browser in 2007, changing the way consumers access the Internet. Not only that, Google Chrome also debuted in 2008, and quickly gained popularity. It is  currently the most used browser on the planet.
2007 – The first iPhone was introduced in 2007, forever altering our interaction with the Internet and website design. With the introduction of the iPhone, responsive design became an important subject for web designers and developers.
2008 – The first working draft of HTML5 was released in 2008. In 2008, the mobile web also took over. For the first time in history, a smartphone was used to access the Internet more than a desktop computer. In 2008, ready-to-use open source software also took off.
2010 – 2014
Changes in web design in this period demonstrated a trend toward flat design, a more basic approach that includes simple design components, typography, and flat colors. With the rising use of mobile Internet, responsive design is now front and center.
Design Trends
Flat designs are popular at the moment. A greater emphasis was also placed on responsive design, JavaScript animations, parallax, and animated gifs.
Available Browsers
The browser business today has five major players: Chrome, Internet Explorer, Safari, Firefox, and Opera. Google Chrome published over 30 upgrades over this time period, whereas Firefox issued over 20.
2010 – With the advent of HTML5, coding became smarter in 2010. HTML5 gave site designers a better vocabulary to enable the newest multimedia developments. HTML5 was designed to be easy to read by people while also being reliably interpreted by computers and gadgets. There were over 2 billion Internet users and over 255 million websites online by 2010.
2013 – Prior to this year, the majority of Americans conducted normal banking transactions at physical financial institutions. By 2008, 51% of U.S. people had done their banking online.
2014 – The Internet celebrated its 25th birthday.
2015 – Present
The number of mobile devices used to access the internet currently outnumbers the number of desktop computers. People prefer to purchase online rather than at actual stores.
In website development, a mobile-first strategy is being used. Every day, new tools emerge to enhance modern web development, such as Sass, Gulp, Bower, and React, to mention a few.
The Future
Many of the websites built now are developed using the same code that was utilized in the 1990s; however, the procedures employed have grown dramatically. It's exciting to speculate on the future of site design in our ever-expanding digital world.
For example, how will the age of voice search affect the way we construct websites? What new design trends will emerge, and how will we perceive them in ten years? The possibilities are limitless.
Regardless of where the future of web design takes us, web designers can rest assured that they will all play an important role in creating the future of this wonderful, constantly evolving invention.