As the popularity of ecommerce develops, so does the number of online markets throughout the world.
It is critical to take advantage of these market opportunities. This will enhance your sales and allow you to capitalize on a fantastic opportunity.
You may be familiar with the shopping sites Amazon and eBay. But wait, there's more!
As you investigate online markets, you'll realize that some are more popular in some locations than others. Furthermore, certain sites are better suited to one sort of goods over another.
If you've ever used anything like Facebook Marketplace, you know how useful these services can be. Now is the time to delve further into these internet markets.
Amazon
The giant Amazon is a multinational online retailer. It outperforms many others and has a substantial visitor market share.
Amazon covers a wide range of locations, from North America to Asia to the Middle East. With more than 150 million mobile users visiting the Amazon app in September 2019, it's clear to understand why this site is so popular.
You may be familiar with Amazon as a consumer, but the seller choices are just as appealing.
Amazon provides merchants with a variety of possibilities. You may sell your items on the site and manage the shipping duties yourself, or you can utilize Amazon FBA to have these jobs done for you.
The selling fees on Amazon range from 8 to 25 percent. If you don't mind paying these seller fees, Amazon is usually a fantastic place to start.
Depop
Depop is a UK-based online marketplace that simplifies mobile selling, similar to eBay but with Instagram's aesthetics.
When you visit the website or app, you'll see goods organized in an Instagram-like fashion. Simply photograph your goods or select an existing photo from your collection to sell. You may then improve your image using Depop's Instagram-style effects.
Remember to include a description and a hashtag. Greater hashtags equals more possibilities of being discovered by customers.
Setting up a business and listing things on Depop is completely free. You simply need to pay a 10% fee on each item you sell.
Etsy
Etsy is a terrific location to sell one-of-a-kind, handmade things such as handcrafted jewelry, craft materials, artwork and vintage pieces. Every month, the site receives a large amount of traffic (32 million unique visitors).
Etsy's consumer base is more focused than those of other marketplaces. Their buyers are especially seeking for one-of-a-kind, handcrafted things rather than mass-produced commercial goods.
The service also allows you to continue selling your stuff even when you're on vacation. This is conceivable with communal stores, in which a few merchants pool their items to form a larger store. The shopkeeper allocated to you is thereafter in charge of processing orders on your behalf.
Selling on Etsy is a simple process. Once you've created your store (which is free), you can start listing your things for $0.20 USD each (lasts for four months). Etsy gets 3.5 percent of the selling price, minus shipping and taxes, for each item you sell.
Bonanza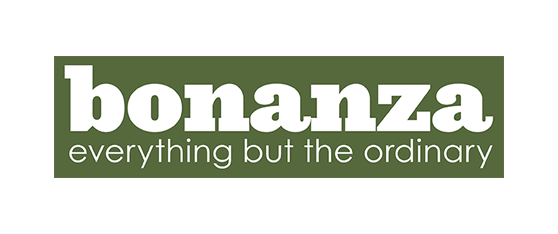 Bonanza is a great platform for fashion businesses. It's simple to use and has a plethora of options that are quite beneficial to the vendor.
The option to import your inventory list and feedback scores from sites like as eBay, Amazon, and Etsy is a fantastic tool. You may also import your own inventory file if you have one.
If a customer has a query about your things, you may communicate with them using Bonanza's internal system, even if they're using a supported external system (Gmail, Yahoo Messenger or MSN). This is ideal for vendors that wish to interact directly with their consumers and convey conditions and prices.
For sales under $500, Bonanza imposes a 3.5 percent closing fee. Transactions above $500 are subject to a fixed cost of $17.50 + 1.5 percent. The costs are cheap and acceptable, especially given that Bonanza includes a variety of features that make online selling a breeze.
eBay
eBay is an ecommerce site that was founded in 1995 and is one of the first virtual sales sites.
With 170 million purchasers on eBay, your items will be seen by a lot of people at any given moment. When you sell on eBay, this increases your earning potential.
You may have already used eBay as an individual buyer. eBay, on the other hand, isn't simply for private individuals selling a modest inventory of products.
It's a profitable outlet for businesses and ecommerce vendors that sell on this worldwide ecommerce site, and there are several reasons to sell on eBay as an online seller.
One of the causes is eBay's extensive history in this sector. With 25 years of experience as an online marketplace, you can be confident that this organization understands the intricacies of internet selling. And done correctly!
Seller fees are charged by eBay in the form of a monthly or annual membership. You may pick the best plan for your specific selling needs from a variety of plan tiers, and there is also a monthly cost to open an eBay store, in addition to the subscription fee.
Rakuten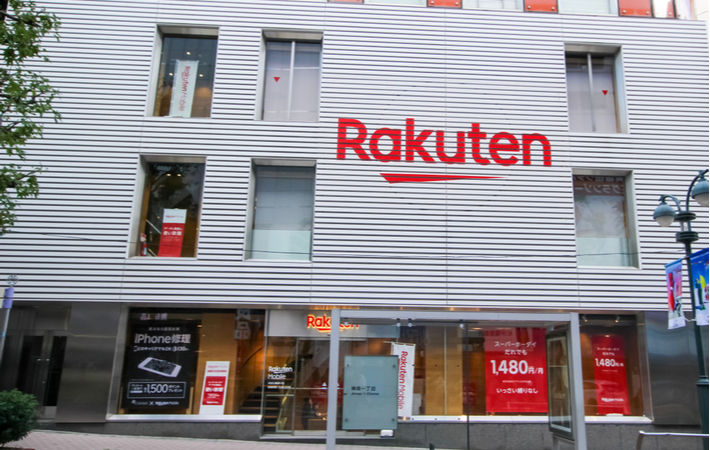 Rakuten is the world's fourth largest online marketplace with 105 million active users, implying that retailers will have a sizable client base.
If you want to start selling in Japan, this virtual marketplace is a wonderful place to start. Furthermore, this is a trustworthy and widely utilized site for Japanese customers.
Rakuten, in addition to being a major Japanese ecommerce platform, has a worldwide reach with its diverse product offering.
Rakuten gives each merchant their own location to offer their items. The advantage of this setup is that you now have your own online store. It's a fantastic approach to grow your brand!
Rakuten's CRM technologies are one of its selling points. This will encourage first-time buyers to return and buy more things.
When you sell on Rakuten, you will also have access to an ecommerce adviser. This expert will guide you through the selling process and assist you in running your shop as efficiently as possible.
Rakuten sellers pay $39 per month to sell on the platform. They also pay a commission on each item sold (priced according to category) and a $.99 per item sold charge.
Your Own Website
These marketplaces offer great online shops for sellers. However, if you require something customised that none of these sites can offer, why not consider setting up your own website?
You can contact an expert at The Digital Spacee for a free consultation session with our developers. Let us help you create the online store of your dreams!