Facebook advertising, as the most popular digital network, has the potential to be a wonderful resource for businesses. Another advantage is that Facebook has straightforward reporting capabilities, allowing businesses to see exactly where their marketing money are going, what's working, and what needs to be tweaked.
The advantages are numerous, but how can one make the greatest use of this tool? Read on for some tips from our experts here at The Digital Spacee!
Have a strategy
First and foremost, a strategy is essential. It doesn't have to be a huge or complicated strategy, but it does need to exist.
You may have no idea what a Facebook advertising plan is or how it appears. If that's the case, simply ask yourself what you want to accomplish with your advertising.
Be as detailed as possible. Your advertising plan will be determined by the goals you want to attain. It will almost always be sales for small business owners who use Facebook.
Then you need to consider the processes consumers take to become customers if they don't know who you are. How does that procedure work in practice? What's the best way to do it on Facebook?
Make use of Facebook Audiences
A personalized audience is an ad targeting option that allows you to target people who have already come into contact with your business.
They allow you to retarget folks you've already interacted with as a company.
You can, for example, use an ad to 'retarget' someone who visited your website. You may also use Facebook to upload your newsletter, email list, or customer files and target them with ads.
This is extremely effective because the individuals you're targeting already know who you are and, presumably, trust you, so they'll be much more inclined to engage with your advertisements.
Know your audience
It's critical to know who your target audience is. One of the reasons Facebook is so powerful is because of its targeting capabilities. There is no other platform that allows you to target your message as precisely as this.
But it's also one of the most difficult things to do right, because there are so many alternatives when it comes to advertising on Facebook that it's easy to become lost in a sea of demographics and hobbies.
It's a lot easier to get your ads in front of people who will be interested in your business if you know exactly who your customers are: where they live, their age, what they're interested in, what their family home looks like, their work, income, relationship status, and so on.
Advertise through videos
What is it about Facebook video ads that makes them so appealing to marketers? To begin with, shoppers who watch videos are 1.81 times more likely to buy than those who do not. Another benefit is that it is as simple to put up as an image ad.
The added work of having to produce and edit a video may turn off advertisers. However, those who do not participate in the video ad game may soon find themselves at a disadvantage. With over 500 million people watching videos on Facebook each day as of June 2017, the total number of views for promoted video content has climbed by 258 percent!
There's no limit to how much storytelling you can pack into a single Facebook video ad because they can last up to 240 minutes. You should, however, make it short and sweet. Always add captions in your video advertising – According to Facebook, captioned video ads improve video view time by 12% on average.
Have User Generated Content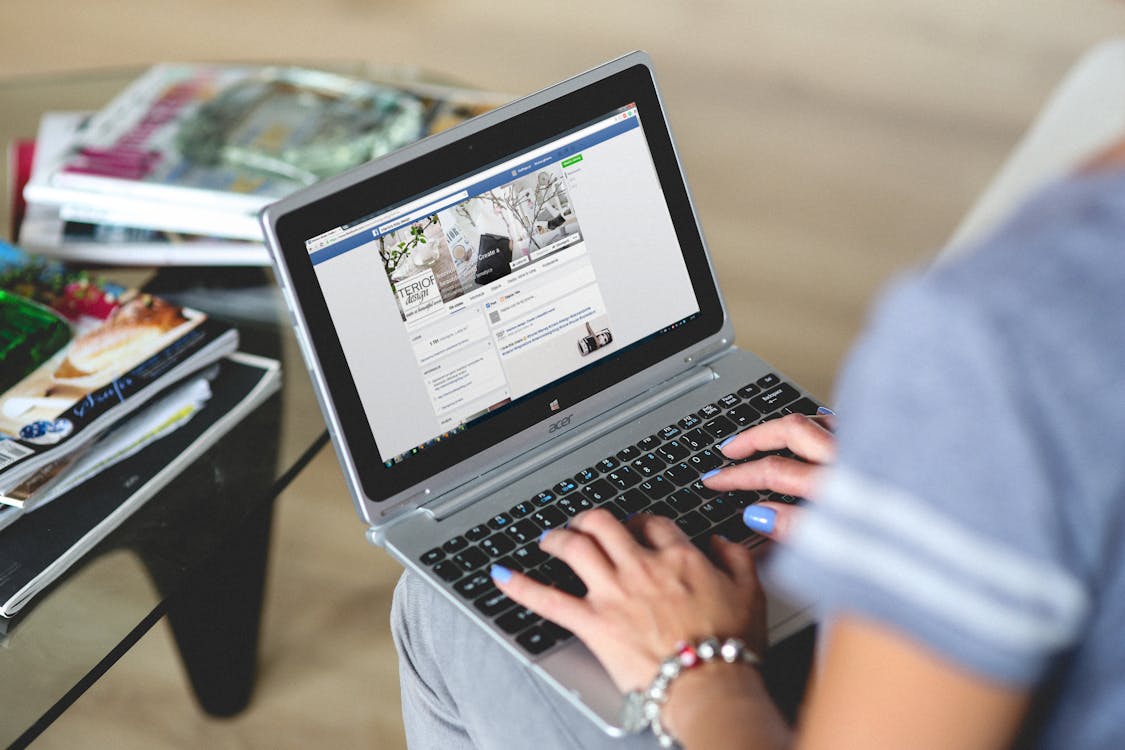 User-Generated Content (UGC) is when you ask your audience to help you develop content. This not only increases interaction and provides you with ready-made content, but it also increases your audience's faith in you. Your brand's credibility will be enhanced as a result of this.
According to a poll done by M+P Connections, 93 percent of consumers perceive user-generated material to be helpful in making purchasing decisions.
Setting goals will aid in the creation of the plan and keep everyone focused on the task at hand, just like any other strategy your organization undertakes. Aiming to do as much as possible is a lofty aim, but to optimize your net returns, you should start with a couple of exact criterias.
The various aims that can be reached with UGC include enhanced brand engagement, higher brand reputation, increased conversion rates, being more tremendously informative and engaging to audiences, and so on.
Hopefully this article has aided you in your journey to better understand how to craft good Facebook ads. If you still require more help, do contact an expert at The Digital Spacee for a free consultation session!