Fonts are similar to celebrities: some are well-known while others are notorious. When an audience notices a typeface in your branding that they despise (whether it's cliched, unattractive, or illegible), you may lose their interest in an instant.
For that purpose, we've compiled a list of the very worst fonts you should never use for your brand. 
Comic Sans MS

Source: The New York Times
Let's begin with the most apparent candidate for poor font. Comic Sans is often regarded as one of the most despised and unappealing typefaces in graphic design. What started out as a playful take on comic book lettering rapidly became the terrible go-to font of choice for children's birthday party invites, missing dog fliers, garage sale signs, and, tragically, a lot of unsuccessful start-up enterprises.
Comic Sans immediately conjures up images of amateur graphic design, which may be harmful to both your client's brand image and your professional design career.
Source: Jasmine Davies
Gill Sans Light Shadowed is the sequel that should never have happened–a typeface that only pleases the taxpayer. It's difficult to imagine that this is what Eric Gill had in mind when he first took up a carve and a pen – a font that would blend the appearance of both but eventually wind up looking like scratchy Letraset on a college magazine.
Gill Sans Light Shadowed is an optical typeface distinguished by its black spatial shadow, which was created to mimic the appearance of the sun on thin raised letters. It will soon cause migraines, much like an Escher picture, as the brain struggles to cope with the precision and exactness.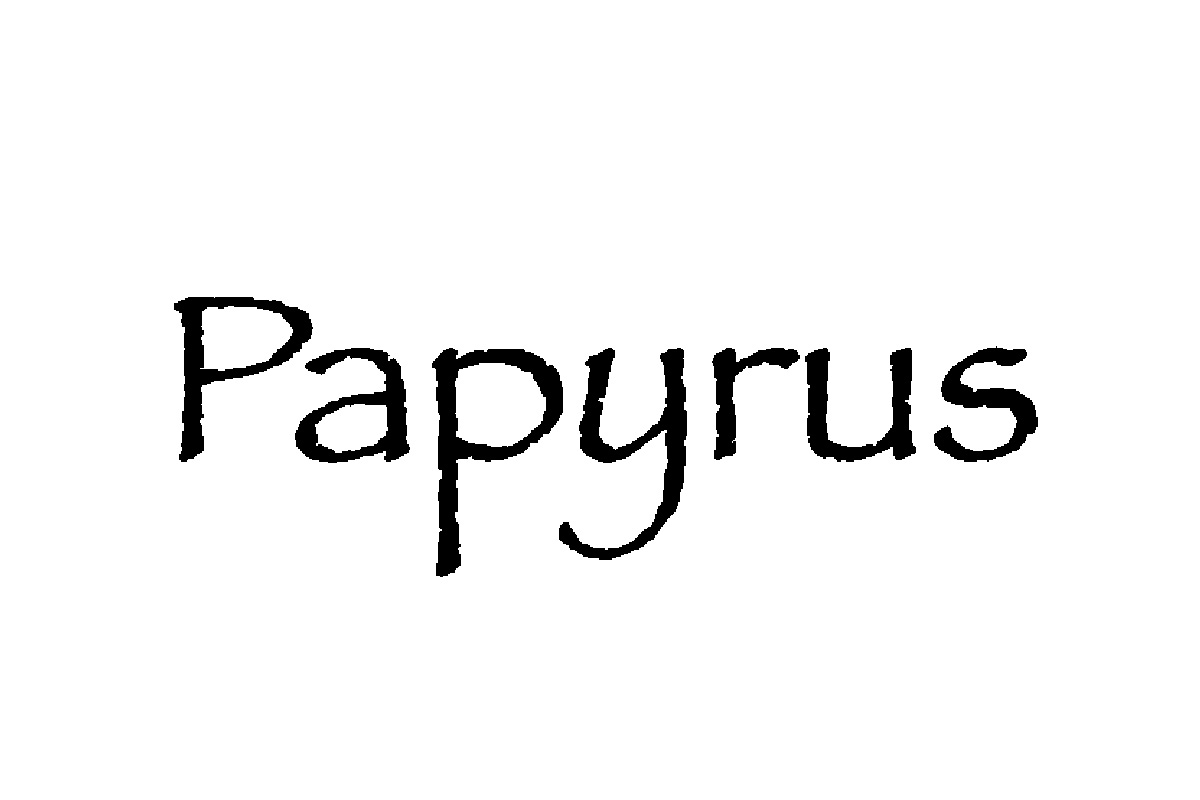 Source: Hip Fonts
Papyrus is a two-for-one deal when it comes to the worst typefaces for print. It is not only overdone in print media design, but it is also a cliched, amateurish, and unattractive typeface that has never looked well in the first place.
Papyrus can be seen on everything from movie posters to birthday cards, which irritates critics of poor typography to no end. The uneven, gritty texture that gives Papyrus the appearance of an antique Grecian tablet also makes embossing or foil stamping problematic.
Source: Font haus
Are you going to watch an amateur stage rendition of a musical starring an animal named Pumbaa and another named Timon, with songs sung by a junior Elton John this evening? Best wishes! Take a peek at the poster while you're there. It'll most likely be in Neuland or Neuland Inline. It's a thick, geometric pattern that looks like something Fred Flintstone might carve into ancient rock. The inline variant is brimming with vitality and a quirky character, making it a poor type mostly due to its usage rather than its structure.
Source: Pinterest
Chiller, an Andrew Smith product, may have been created by one of the most renowned British designers, but it's a niche option that may quickly spiral out of control. It's been described as "disconcerting" and "disorganised," and it needs the appropriate atmosphere to grow. It appears to be made using paint splatters, is deliberately sloppy, yet is still legible. Its name is accurate, which means it's a wonderful option for a Halloween party invitation but not much more (though it could deter grazers from stealing your food if there's a "hands-off" message attached in Chiller).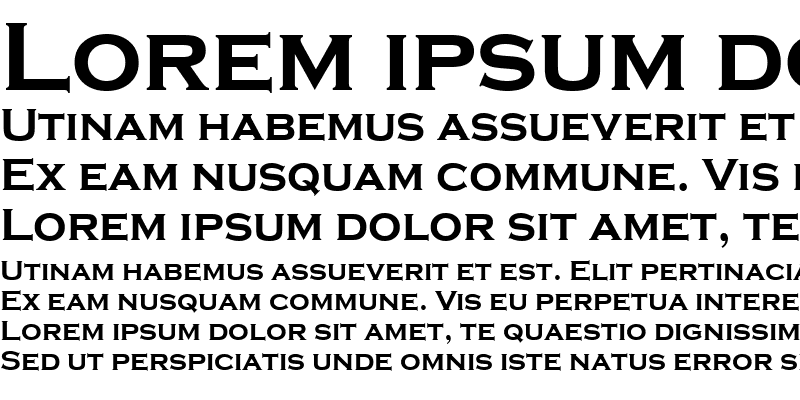 Source: Fontsgeek
Copperplate Gothic is nearly ancient when it comes to old, awful typefaces. The typeface has been boring audiences since the early 1900s, drawing inspiration from both Roman stone engravings and Victorian-era sign printing.
Because of the tiny serifs in this typeface, it can be difficult to imprint accurately, and the letters themselves can be difficult to see due to their similar design.